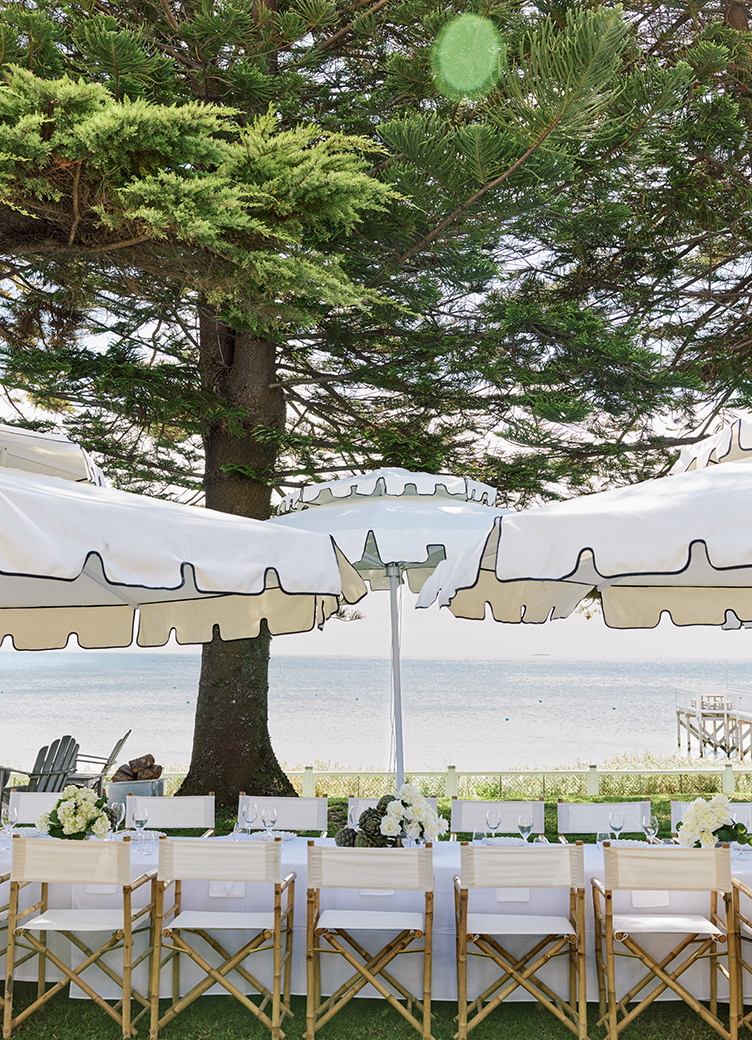 A Garden Soirée
CHAPTER 7
In a beautiful beach setting, Henne gathered friends for a 'Garden Soirée' by the seaside to pay homage to those who have shaped Henne's past and present.
Guests travelled to Sorrento, arriving at Iluka House; a privately owned historical beach-house with interiors designed by Anna Spiro. Lunch was held on the grounds of Iluka House overlooking Sullivan Bay, with a menu curated by Ellie Bouhadana, Head Chef of Hope St Radio.
Joining the celebrations were friends of the brand Gemma Watts, Bec Judd, Molly Johnstone, Effie Kats and more. Friends were treated to an ambience of music from DJ Claddy, featuring a mix of smooth jazz-style soundtracks over the course of the event.
Guests were dressed in our upcoming High Summer Collection, inspired by natural stone textures and European Summer dreaming, exuding elements of urban meets resort.
Summer suiting, reinvented pin-striping, fine mesh knitwear, and soft draped jersey paired with buttery leather flats. Pieces are rendered in a neutral colour palette with highlights of mist, tan & sage throughout. This collection forms the complete Summer wardrobe.
Part 1 is available online & in boutique now. Instalments of this collection will continue throughout the Summer season.