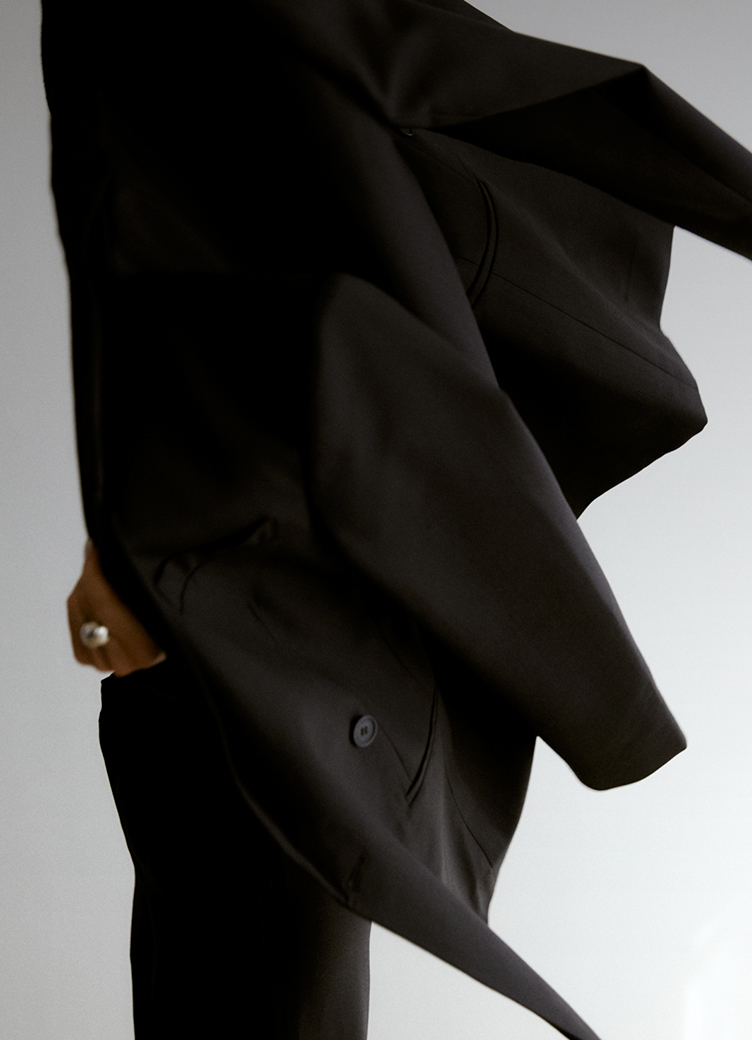 The Henne Guide to Transitional Office Outfits
CHAPTER 1
According to Vogue, a capsule wardrobe is a "collection of a few essential items of clothing that don't go out of fashion, which can then be augmented with seasonal pieces." Henne's latest Essentials collection provides a prime example of a capsule wardrobe consisting of wearable, styleable, and transitional pieces that feel at home in professional settings while giving space for your personal expression to shine.
When curating an office outfit that ticks all the boxes, it's important to ascertain the unique flavour of your particular workplace's dress code. Is it a business professional? Smart business? How about business casual? And what does that mean for casual Fridays? Your best judgement is often your best bet. Usually, business casual allows for a more relaxed and comfortable approach, such as jeans, dress shirts, and blouses. On the other hand, smart business attire is more formal and typically requires a suit, buttoned shirt and a fitted blazer. Whether your workplace demands business professional, smart, or casual attire – there are still many opportunities to get creative with sartorial accents that make you feel more like you.
Extending beyond parties and events to the professional sphere, the clothes we wear in our everyday trajectory can signal our mood, desires, and how many hours of sleep we had the night before. And, while many companies have instituted dress codes, and many roles demand a uniform, it's essential to style each day's outfit in a way that prioritises comfort and self-expression – all while leaving room for an impromptu date at your local wine bar once duties are performed.
The Henne approach to how to dress for the office? Aim for uniformity that ushers in ease but resists conformity. This means curating a capsule wardrobe of mindfully-made pieces that can be styled in myriad ways for days, months, and years.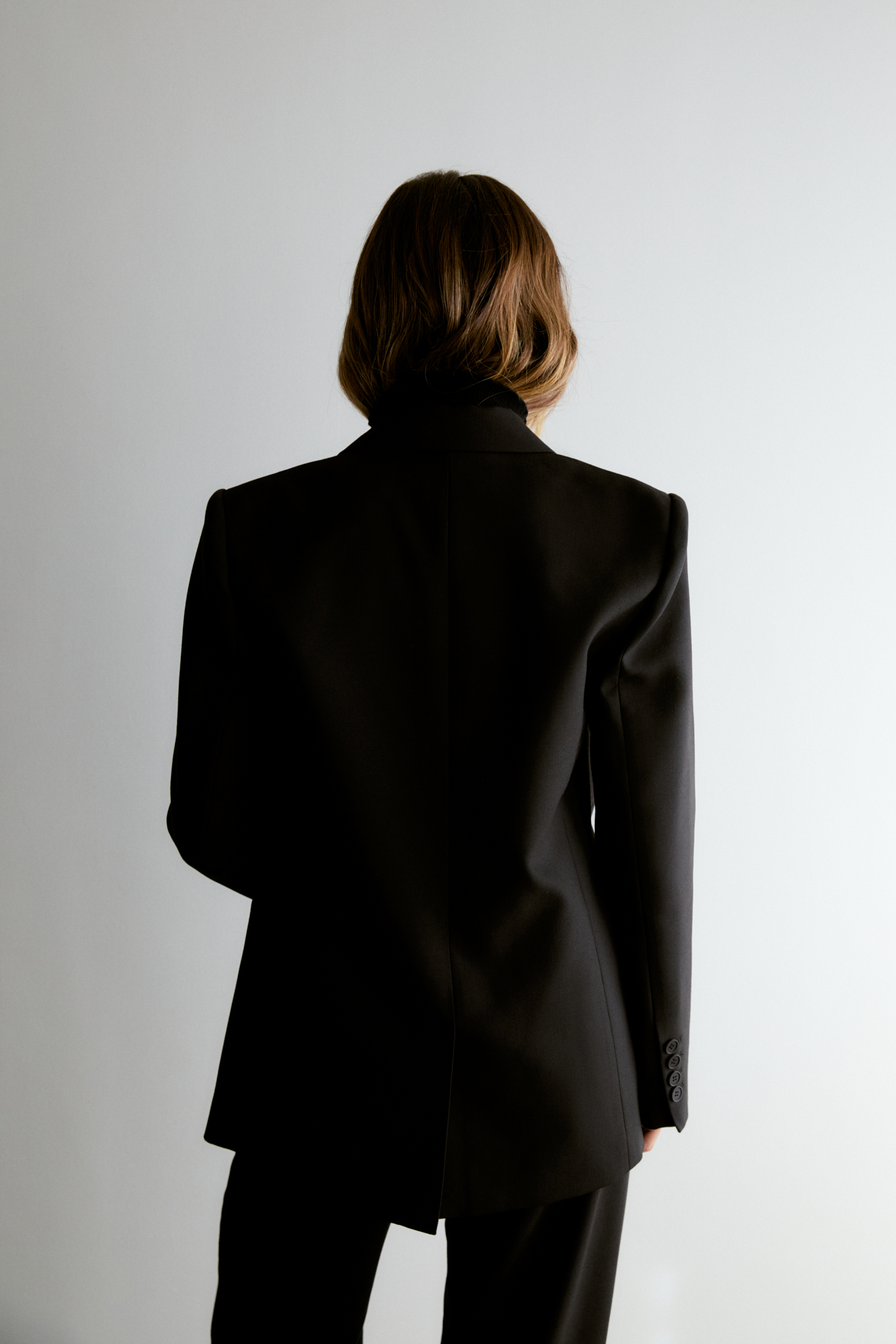 Firstly, remember that a professional look does not always have to involve a formal suit, even though it can be exhilarating to wear. A more informal outfit can still achieve a professional look, such as a well-fitted blazer paired with a t-shirt and relaxed jeans. Similarly, a button-down shirt tucked into a midi skirt can offer a chic look.
Secondly, the fit of your clothes is essential. Too tight or loose clothes can throw your silhouette off-balance—and maybe your mood with it. Investing in well-made, well-fitted garments that are synonymously polished and congenial is an excellent move. You can also experiment with different cuts and styles to find a fit for your role and your personal style.
It's not always easy to curate professional office fashion without compromising your personal style. By keeping in mind the fit of your clothes, accessorising, and choosing the right shoes, you can establish a workday outfit recipe that ensures getting dressed in the morning is a delightful, creative exercise. And be sure to experiment with different styles that work best for you—your office outfit is about looking good and feeling confident and comfortable in your skin.
For more office wear inspiration, shop our Henne Work Edit.
Thirdly, accessorising is crucial in achieving an elevated office look. A statement necklace or a pair of earrings can add an expressive accent to a minimalist outfit, as can a bold coral lip or a subtle swoosh of eyeliner.
Lastly, shoes. Choosing a comfortable style that compliments your outfit is essential to tying your office outfit together. A pair of simple heeled boots or loafers can go with almost any outfit and emit a professional look. However, if you want to add more personality to your outfit, you can opt for a pair of covered woven slides, some ballet-core flats or an elevated mule with just the right amount of heel.